The Memorial Card Program
We hold a special place and reverence for the dead whose memory we have honored in our Resurrection Garden. We celebrate their memory as we plant wildflower seeds in their name, aware that seeds remind us of the ongoing emergence of life from death.

You may request Memorial cards to remember family and friends who have died by calling us. When you use each card, you send us the name of the person you wish to remember along with a donation of any amount to support Genesis Farm's efforts towards healing Earth.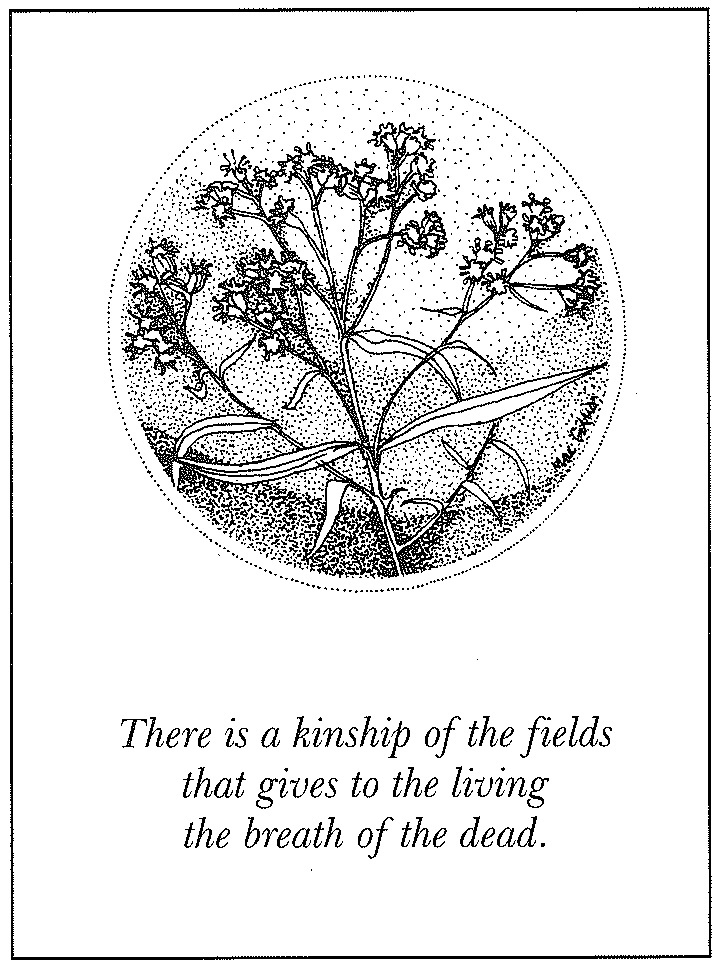 The card quotes from Wendell Berry's poem Requiem. The interior card message says:
Peace
The Peace of Lights
The Peace of Consolations

Our annual Day of Remembrance is on the Saturday of Memorial Day weekend. We also have a special ceremony on November 2, the Day of the Dead. Anyone is invited to join us. Please call us for more information or to order cards at 908-362-6735.